I'm back. From Africa AND from Russia. Sorry for my absence from the blog here, too. I'll try to keep it updated at least with short posts. I've got some exciting stuff for you this time!
Since the time I last posted, I've spent a few months in the States–and one in Moscow. I took a course there in June to earn a CELTA English-teaching certificate. I was hired by a private Russian school and I'll start my teaching gig over there in September. Until then I'm back in good old College Station.
I can't bring you Africa photos this time because my last ones are still unedited. Selected ones will appear some time before Judgment Day, I do guarantee that. Instead, for starters, here's a pic of my motorcycle—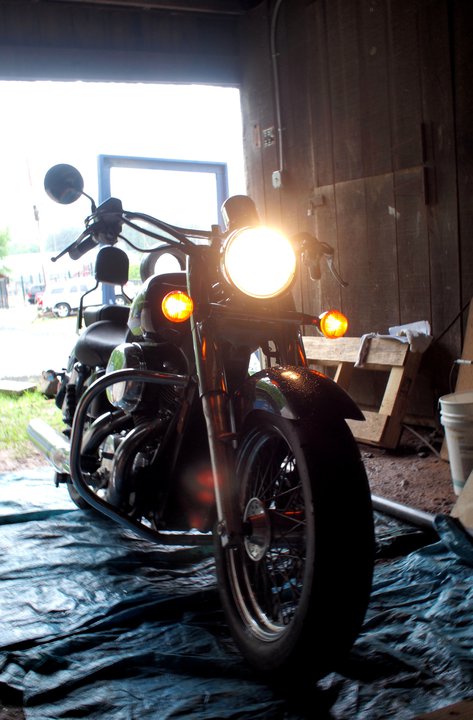 (taken in a barn in Arkansas. In April I took a Greyhound out to the east coast to pick up the bike then rode it back to Texas. This was on the return trip when I had to change the oil on a rainy day.)
※ ※ ※
Sometimes I become conscious of how privileged I am to be able to travel as much as I do. It gives you new perspective and I daresay some appreciation for the things you come back to. And then sometimes you leave those things again and move on, but it's already a new you who's moving, who arrives at newer places changed because of where you've been. God shapes the circumstances of our lives and sends you people who help you grow, sends you places where he can bring you closer to Him. T.S. Eliot said it better and I've quoted him before–
"We shall not cease from exploration,
and the end of all our exploring
will be to arrive where we started
and know the place
for the first time."
Well me, I've been to Moscow. Part of me wishes you could go, too. I love the sensation of shifting mental gears, of becoming aware of your environment as you encounter a new one. The first few days in a new place, or even returning to an old place…your senses are heightened, you're a sponge that's absorbing its vibes and stimuli, the heart of the place; you smell its scent, your eyes are really open to its facets, you sense its essence in a way you'll soon forget again. You'll learn to cope with it and desensitize yourself to its sharper edges soon enough. I thought of that as I rode into Moscow on the rapid transit rail from the airport. Russian birches smeared past through the windows all black-and-white and looming. Not gaunt, just tall, thin, and close-shouldered. I missed those birches.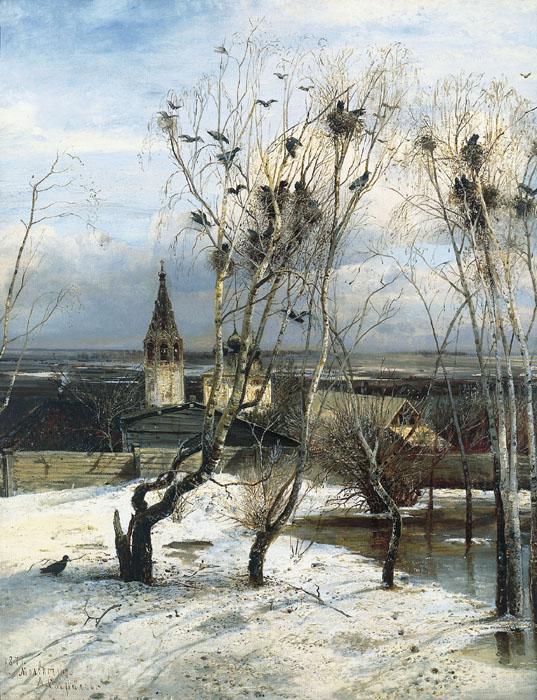 On my last day in Moscow I spent a few hours in the metro. I needed something to do anyway, and I had an idea. I wanted a way to familiarize myself with some video editing software (FCP), but I also wanted it to be fun. So I decided to make a music video and spent some time shooting in the metro. For those of you who don't happen to be fans of The Police, the video I modeled mine after was this one, of their song "So Lonely" (shot in the Tokyo metro):
(you may or may not wish to view it before you see mine)
Link to the original Police video
I took the audio of their song and made a sort of "Moscow Edition," tragically without Stewart Copeland drumming on random objects. I hope it captures some bit of the feel of being there. The original music video is a conundrum, alternately brooding and at moments playful. I mean they do slap a giant fish onto a table in front of confused Japanese kids after all. But the lyrics are those of someone broken and torn up inside. Moscow's like that too sometimes, a heavy place to live. Yet it's a special place for me namely because of the people there whom I love. That's just who you'll get in this video–I didn't have a three-piece band to romp around the metro with, so the stars are just the citizens of Moscow. Enjoy, and let me know what you think of it.
Watch my video in high-def: So Lonely – the Moscow edition on Vimeo.
You can either wait for it to load here, or go see it in high-def glory through the above link at vimeo. (tip to get it to load here: click play then pause it. It'll start buffering)